kel mitchell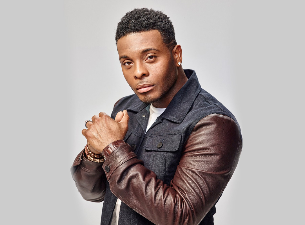 BIO
Actor, Writer and Director Kel Mitchell was honored with
a Cable Ace Award in 1997 for Best Actor in a
comedy series for his work in the Nickelodeon series "Keen
an and Kel" and also honored with a Kids Choice
Award in 1999 for Best Actor in a comedy series for both Nic
kelodeon series "All That" and "Keenan and Kel".
Mitchell later earned two Daytime Emmy Award nominations for
his voice work as the lovable "T-Bone" in the
award winning PBS series and book series "Clifford the Big Re
d Dog" in 2001 and again in 2002. Most
recently, Mitchell begun doing stand up comedy and is on a
nationwide tour preparing for his one-hour special.
Mitchell's recent acting in television includes, TRU TV's "
Friends of the People", Cartoon Network's "Loiter
Squad", Nickelodeon's "Sam & Cat" & "The Thundermans", TV One
's "Love That Girl" and Disney's "Liv &
Events
Kel Mitchell from "Keenan and Kel "
8:00 PM